About Your Dentist
Shelley Joachim, DDS
What I enjoy most about dentistry is the opportunity to make a real difference in peoples lives. You would be amazed at what an improved smile can do for a persons health and happiness. I am inspired by my patients every day.
My Mission
My personal mission in dentistry is simple: the right consideration and care for every patient, every day. No matter what.
Education
Loyola University, Bachelor of Arts in Psychology New Orleans, LA (1992)
Louisiana State University, Doctorate of Dental Surgery Baton Rouge, LA (1997)
Continuing Education & Professional Memberships
Dr. Joachim successfully completed a two-year hospital dentistry residency from 2007 to 2009, where she was named Chief Resident. She also served as the Clinic Director of Louisiana State Universitys General Practice Residency Dental Clinic from 2011 to 2014. She is an active member of the American Dental Association, Louisiana Dental Association and Greater Baton Rouge Dental Association Dental Societies. She is also certified in Sedation Dentistry.
Life & Hobbies
As a New Orleans native, Dr. Joachim has resided in Baton Rouge for over twenty years. She is a married mother to three children, and they share their home with four cats two Devon Rex and two Sphynx cats. In her spare time, she enjoys collecting vinyl records and growing beautiful orchids. Dr. Joachim also loves her LSU Tigers and New Orleans Saints!
John Lewis, DDS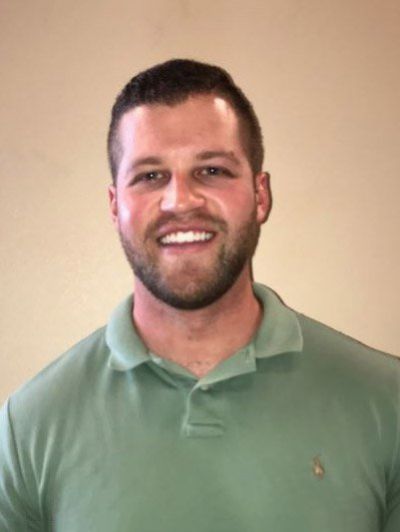 My Mission
To give each and every patient the smile they deserve. To be a caring and considerate doctor who listens to their needs and helps them in any way they may need.
Education
Louisiana State University Baton Rouge, LA
Louisiana State University School of Dentistry Baton Rouge, LA
Continuing Education & Professional Memberships
Dr. Lewis is currently an active member of the American Dental Association and Louisiana Dental Association. He enjoys taking continuing education classes and is always looking for more opportunities to advance his clinical skills and better serve his patients.
Life & Hobbies
When he isnt practicing dentistry, Dr. Lewis enjoys playing sports, biking and reading. He is an avid fan of the New Orleans Saints and Pelicans, as well as LSU sports teams!